Since the ability to call record was introduced many years ago, it has brought businesses a vast span of advantages, including added security whereby transactions are implicated, and also the helpful addition of vital points of reference which it provides to firms in the legal and financial sectors.
As the years go by, an increasing number of companies are realising the return on investment which call recording delivers. From SMEs right through to large corporate organisations, the function of call recording has been crucial in aiding such firms with effective telecoms solutions.
The key factors of modern call recording include a fully digital service, offering extremely high quality phone conversation recording for business as well as individual use. The added bonus of call recording today is the low cost, ease of use, and adaptability of the function for use in any hosted environment such as VoIP and PBX systems. The significant improvement in customer service and staff training are immeasurable, once the possibilities are recognized it portrays a very clear vision of the benefits which call recording adds to a company…
The reduction of time is one of the major values of using call recording within business. Think how long it takes going back and forth between customer service and client/customer; not to mention that there are often discrepancies as one query becomes lost in translation between the various lines of communication, especially in bigger organisations. It is of utmost importance for brand reputation and customer loyalty that a business shows professionalism by not having to contact the customer or client a number of times to verify information.
The other most attractive perk of using call recording in business is the reduction of costs. Time equals money, save both and you'll have yourself a winning formula. Call recording is more often than not used in conjunction with click to call capabilities – functions of a hosted VoIP service provider. All data is stored on a cloud which is hosted externally, saving bandwidth space and avoiding slow connection speeds.
Click to Call is a function which, as standard, comes complete with a host of immediately installable technical applications. It allows phone calls to be made with the ease of a click of a mouse, and refines a company's' contact database by automatically checking numbers which are no longer available; a process which if done manually, could take many minutes of valuable time, which all adds up. A call center makes thousands of outbound calls a day; imagine how much time it takes the dialer to pick up the phone, dial the number, only to find out that the number is invalid, before then having to redial? With this in mind, it is clear to see that call recording and click to call are vital functions of any business model.
By Sam Hurley
Sam is a Marketing Executive at Focus DC In Leicestershire. You can reach Sam on Twitter @fdcstudio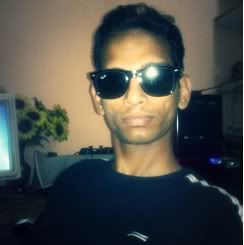 Rizwan Ahmad
About the Author:
This article is contributed by Sam Hurley and posted by Rizwan Ahmad Author and founder of cyberockk.com, He is a tech blogger from India and he loves to share his thoughts by writing articles on this site to the different topics related to technology world,